Lifetime Supporting Member
Join Date: Dec 2009
Location: Texas
Posts: 14,040
Feedback Score: 0 reviews
Quote:
Forget the wimpy 45,000 lumens. I've been searching the internet, and I now have found one with 200,000 lumens with 11 LEDs.
Whereas the sun only puts out mere 98,000 lumens per square meter. I'm beginning to think something is fishy with the way these guys are advertising their products.
Kind of like those snake oil salesmen of yesteryear...
---
2003 F-250 XLT Crew Cab 7.3L, Chrome BigTex Grille Guard, Quad pillar - 3 ISSPRO gauges (trans, pyro, boost) and DP-Tuner F6; Roush fuel pressure / temperature / oil pressure gauges, Ford Severe Duty AIS, 31 row 6.0 transmission cooler, ScanGauge II, Marinco mod, Walker BTM

I wonder if clouds ever look down on us and say, "Hey, look - that one is shaped like an idiot!"
Senior Member
Join Date: Aug 2007
Location: California
Posts: 1,665
Feedback Score: 0 reviews
I don't think that anyone is trying to claim that these lights are brighter than the sun. The sun has way more square meters than these tiny little LEDs have.
---
2001 F350 XLT 4X4 crew cab, dual rear wheels, long bed, black, 7.3l turbo diesel, automatic transmission, 4.10, shift on the fly, running boards, sliding rear window, 38 gal fuel tank, Odyssey extreme 65-PC1750T batteries, Michelin LTX-MS2 rear tires, Sumitomo Encounter front tires, Shell Rotella Ultra elc, 11,500 gvwr, 20,000 gcwr, 7500 gvw, completely stock, 114,000 miles when purchased, now has 240,000 miles, repairs so far: two starters, batteries, cps, brakes, tires, alternator, ball joints, locking hub, wheel hub, AC compressor, serpentine belt, power steering pump, driver's side window, ignition switch, o-ring, Spectra premium radiator, water pump, fan clutch, fan blades, thermostat, thermostat housing, tensioner. Stolen twice so far, but recovered both times with major damage.

2005 Nomad Rampage toyhauler made by Skyline. 11,500lb gvwr.
Senior Member
Join Date: Mar 2001
Location: Cody, Wy
Posts: 11,742
Feedback Score: 0 reviews
Yeah, there's one being advertised on Facebook the last week or so with an ungodly amount of Lumens. I'd rank it right up there with the $150 Oakley and Ray Ban sunglasses for "only" $19.95. In other words, total scam. In fact this morning's news had a feature on all the phony scam products suddenly popping up on social media.
Looks like klhansen and I have the same light, bet he would agree, plenty bright.
---
Heavy truck and diesel mechanic (thankfully retired after 30+ yrs)
'91 F-250 SC 4X4, 5spd. ATS Turbo, 3:55 diff.
---
Last edited by LMJD; 12-21-2018 at

10:59 AM

.
Junior Member
Join Date: Jan 2019
Location: Southern Oregon
Posts: 6
Feedback Score: 0 reviews
Quote:
Hat with lites in bill from lowes
I really dig this kinda of stuff. My buddy is a store manager for a local napa and they carry Beanies with Led lights in them like your hat there. great stuff for winter time.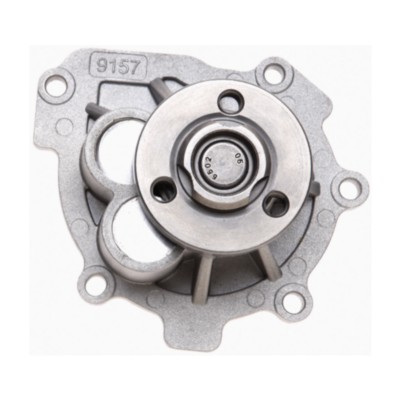 Currently Active Users Viewing This Thread: 1

(0 members and 1 guests)