Discussion Starter
·
#1
·
So I spent 10 hours driving yesterday and another 4 running around on the Oregon coast picking up our BRAND NEW VAN!!!!
It is a 2015 Ford Transit LWB EL HR DRW
That means it's the Long Wheel Base Extra Long High Roof Dual Rear Wheels.
I will attach some pictures and a link to my photobucket album. Ask any questions that you want about it and I'll try to answer them.
We drove it back home yesterday 263.8 miles and put in 15.24 gallons of fuel. That only comes out to 17.31 MPG. The salesman said he topped it off, but the MTE said 370(ish). When I filled it up, it said 442. So he didn't fill it up which just ruined our calculations. taking a wild guess and saying that we were three gallons short of full would put us at 21.5 MPG. But we won't know.
The thing about that trip is that it is about the worst case scenario for us. I didn't note the miles, but the first 80-90 was hilly, windy roads with lots of slow downs for little towns. That section, the cluster told us we were getting 18.8 MPG. Then we hit the valley floor with smooth driving and relatively straight roads and it climbed to 19.3. Then the boss started driving and it went down to 18.0. OK, we were climbing into mountains on twisty roads gaining almost 4000 feet elevation, but I can always hold that over his head.
After we got over the hill, it flattens out and straightens out and we ended up at 18.8 MPG on the cluster. The numbers are irrelevant to me, but I was really surprised at the difference between the twisty roads and the straight roads.
Anyway, we have to make this ADA compliant so we are shuffling around some seating to make room for wheel chairs. That stuff is shown in the pictures if you are interested and I took lots of pictures of stuff that I noticed related to the engine and the emissions.
I wasn't really comfortable pushing the van through the twisties because: A. It's a big van at 22 feet long and I don't know how high. B. It's a new to me rig and 3. I'm not a great driver in that situation.
I have so much stuff to do to get this thing ready. I talked to the dealer here and asked them what oil goes in the rear axle and they don't have any service information on this thing at all yet. Hope it doesn't break down.
The route it will be on is about 120,000 miles and it will run every day that it can, but if we have too many passengers, we will take a bigger bus. The buses that are on it run about 10 MPG. You do the math.
So there are a few pictures:
Meet Moby, the white whale.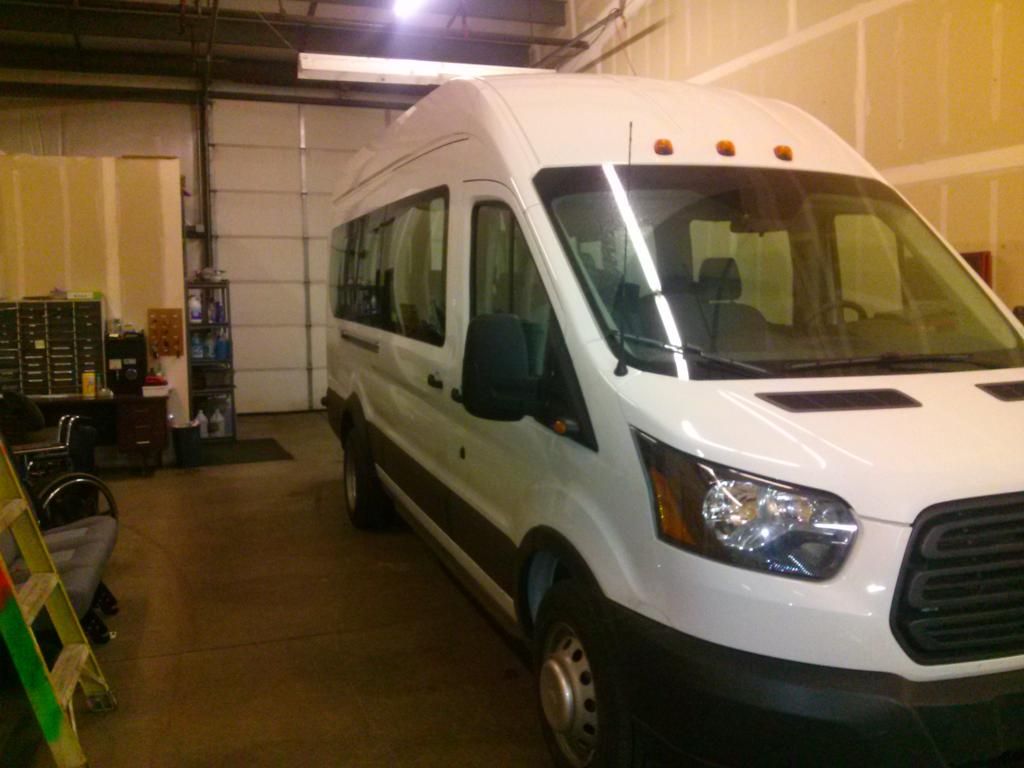 The rear two seats will come out. The two-seat in the center was from the left, far rear but the wheel chair will go there. It's a bit narrower seat so I put that one in the middle for more hip room. The front row was three seats, but just to get in the back required a Yoga move, so I moved the two-seater from the center forward so now its easy access all the way back. We lost a few seats, but knowing our ridership, this will be fine.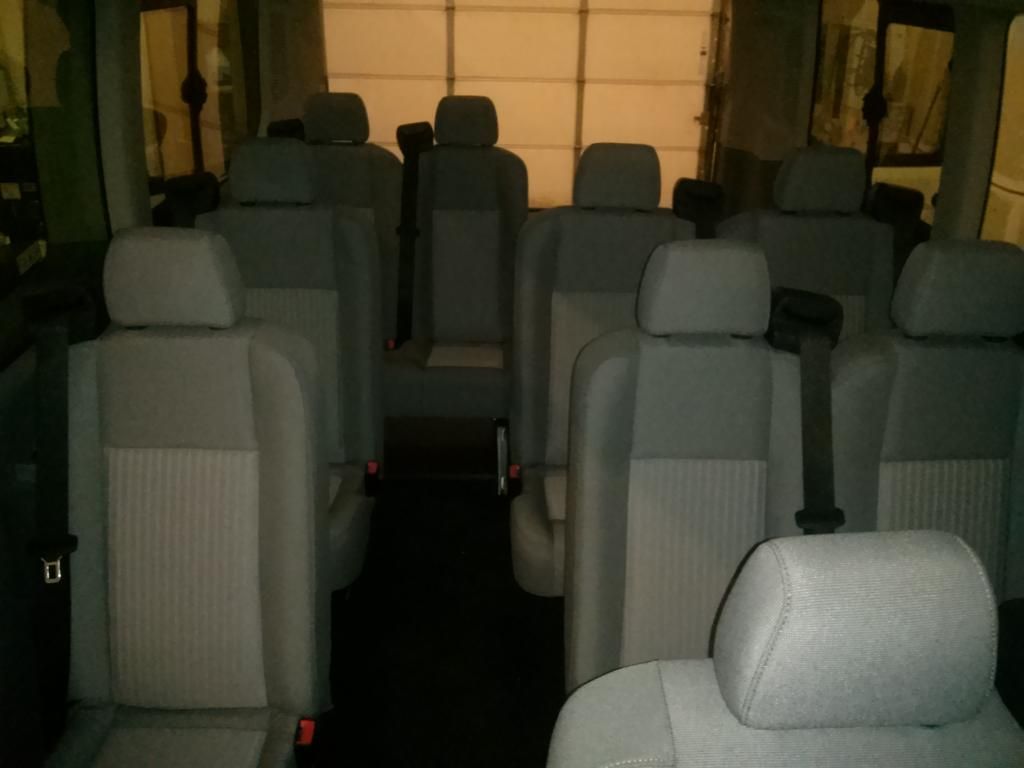 DOC right off of the turbo.
The worlds ugliest rims.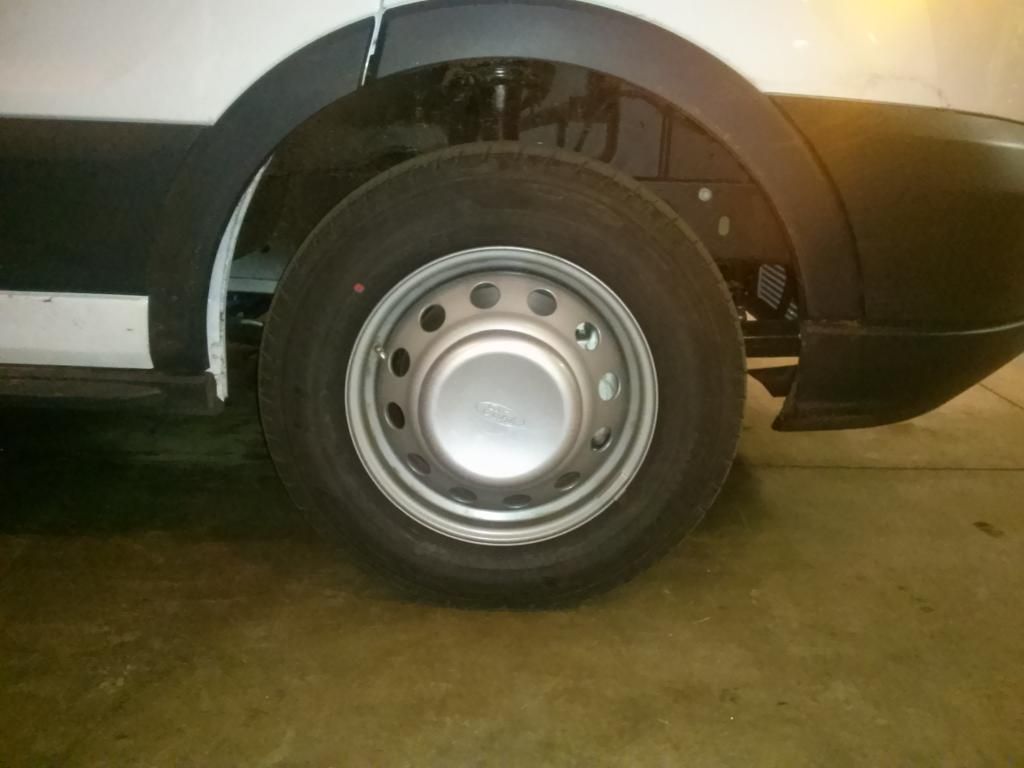 Tailpipe clean enough to eat from. In fact, I put my leftover pizza in there and ran it to heat it up.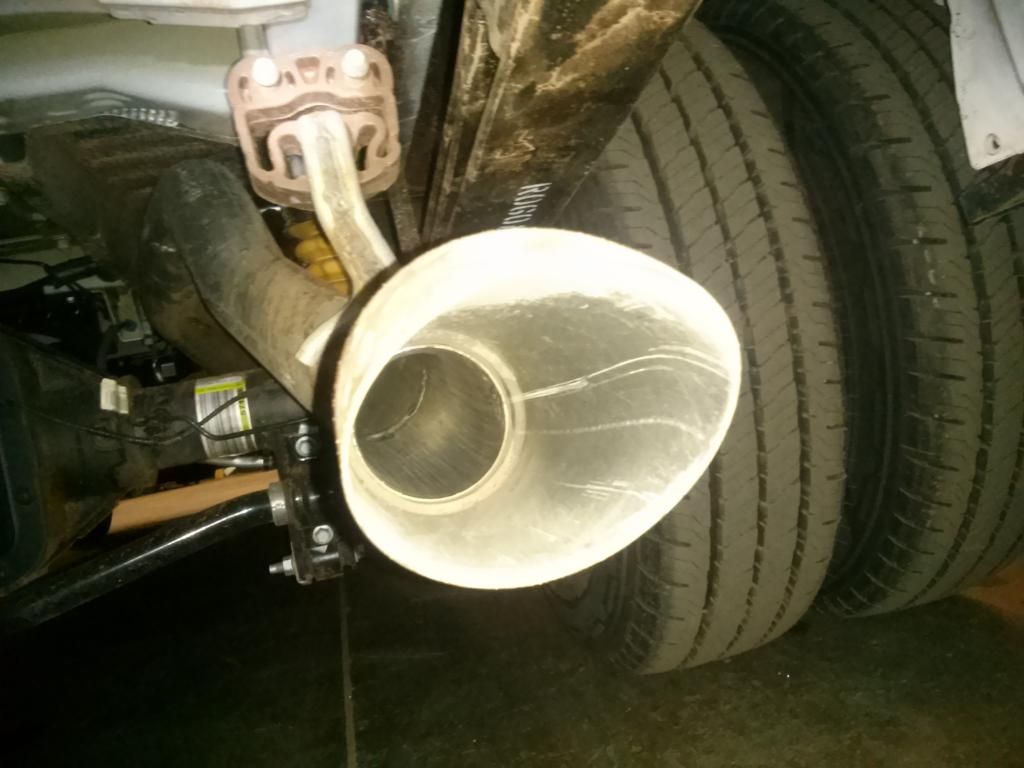 DPF.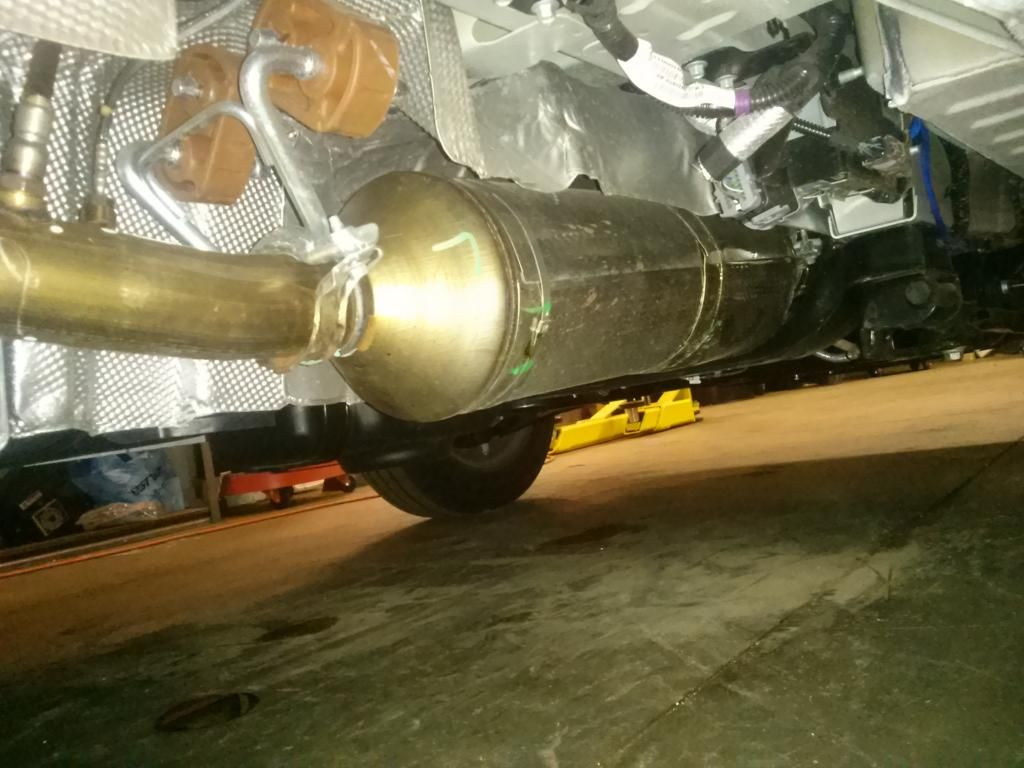 Apparently in South Africa where the engine is built, they don't have a rust problem, so they don't paint engine blocks.