Discussion Starter
•
#1
•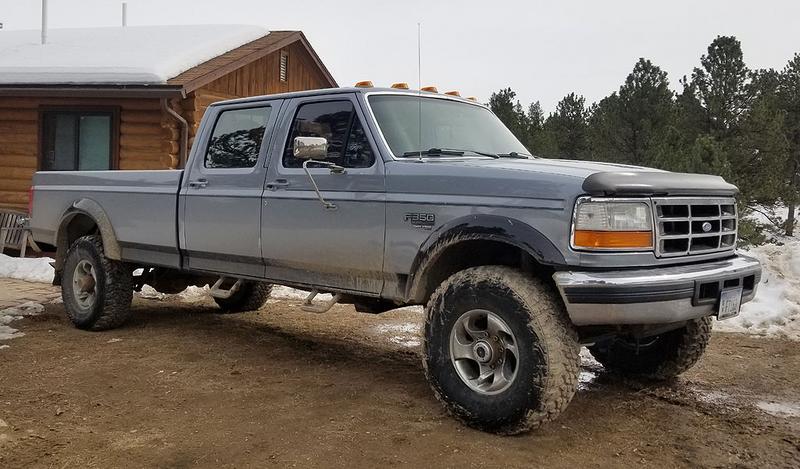 After drooling over my buddy's '97 F350 4x4 (automatic transmission) for over a decade, he finally agreed to sell it to me (and for $4,000!). It's in surprisingly good condition for 230,000 miles, but I find the power output to be rather dismal. My daily driver is a '16 Cummins powered Ram that puts out 900# of torque, literally double the power of this 7.3, and I'm used to actually passing someone when I try to pass someone. I need to increase the output of this 7.3 to get it in a reasonable power range. I don't need to get it up to 900#, but by modern standards this truck is a dog and I'm confident that it can do better with proper mods.
I'm looking for a balance where I can get respectable power out of it without destroying the drivetrain. I don't want reliability to suffer, I just want to be able to accelerate reasonably when I attempt to pass someone. Having reasonable power available when I'm towing my tractor would be even better (around 10,000# total load).
I don't want to replace the turbo until this one quits, and I'm considering upgrading the injectors and adding a tuner. For a tuner, I'm considering the Edge CTS2. I've used the Edge previously on Cummins diesels with great success and was planning to stick with what I know. Is there a "better" tuner for what I need? What about injectors, what injectors would you recommend and why? Are there any other potential mods that I'm overlooking that I should be considering?
Thanks much,