This is my latest conversion. The system is based on Jason Crawford's (FN74) check valve design. I use the engine fittings kit from veggie garage that utilizes PTFE-lined SS braided hoses covered in nylon with JIC fittings. This kit eliminates the factory failure-prone steel hard lines and vibra-loc fittings that go from the fuel filter to the heads. This kit puts robust 3/8" check valves (CV's) right at the fuel filter, then feeds the front of the heads with diesel. By locating the CV's up by the filter, we eliminate the heat stress of having them near the up-pipes and also make changing them easier (although there have been no failures yet!). Then, VO is fed to the rear of the heads using SS hard lines with JIC fittings and a SS braided crossover hose is used to connect the heads to the rest of the VO system.
This is the best pic I have of this install... But, you can see the black nylon-coated SS hoses leaving the CV's on the filter. BTW, the nylon coating is to protect everything from the SS hoses. Unprotected, the abrasive hoses can wear a hole in anything they touch. Plus, the black looks cool (and discreet!)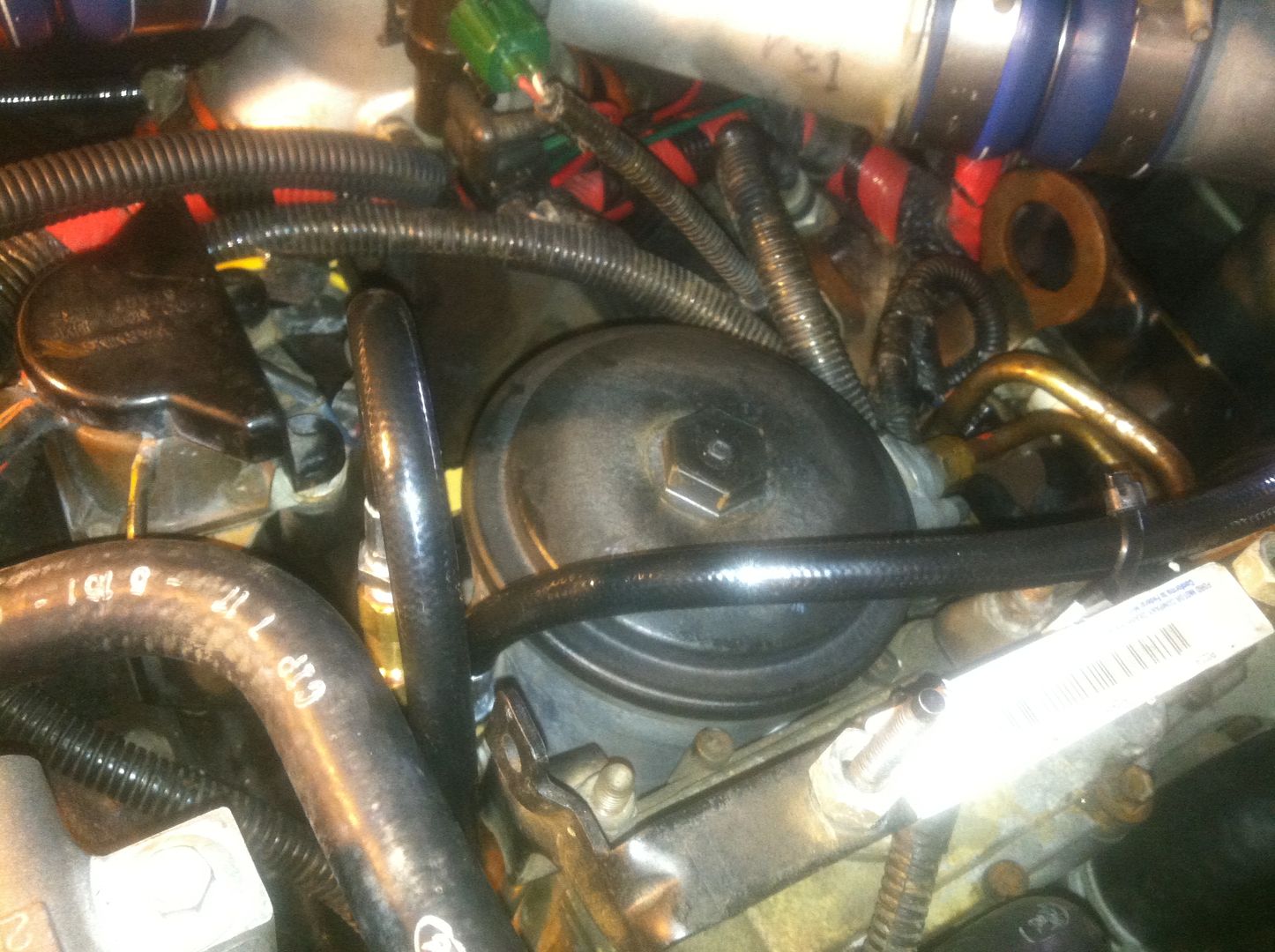 This is the drivers-side SS hard line going to the back of the head with SS braided crossover hose on the front.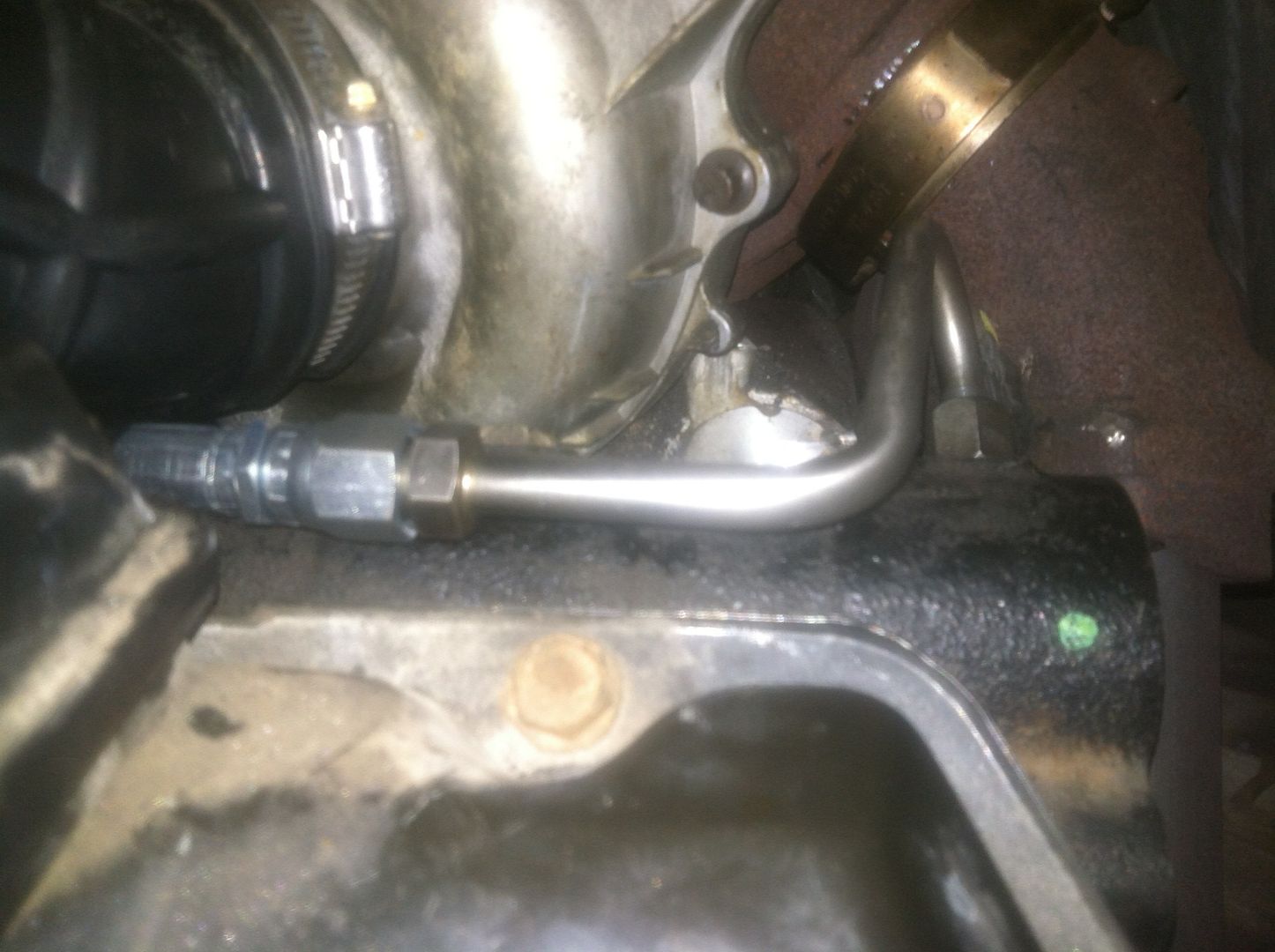 Here you can see the crossover hose, the tee and the SS hard line that goes to the rear of the pass-side head.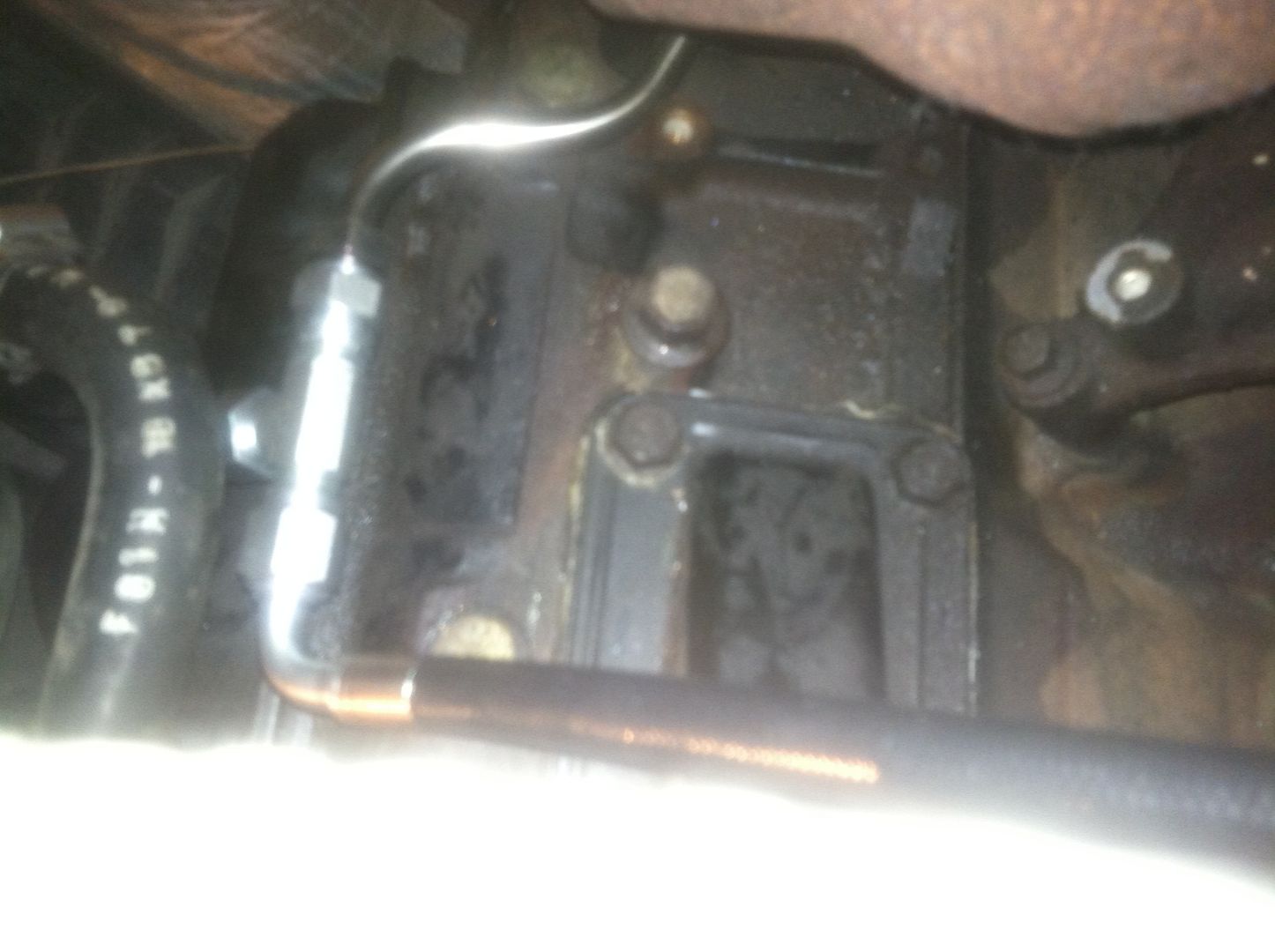 This pic shows the tee's for the VO system coolant loop and the valve I added to turn off the heat to the heater core for coooolder A/C in the summer time! I will only use brass tee's for this...
My internet is acting up, more later..... :thumbsup: