Discussion Starter
·
#1
·
Driver Jimmy Stevenson takes third this last weekend for Discount Tire and Yokohama at the Lucas Oil Off Road Race Series opener.
Pro Lite Unlimited

The penultimate race of the day was that of the Pro Lite Unlimiteds, and the addition of big names Cameron Steele and Casey Currie, as well as UTV sensation Ryan Beat, have brought big excitement to this class. Beat started his #51 Black Rhino/Fiberwerx Ford alongside Corey Sisler and his #19 BFGoodrich/Skin Ford on the front row, but it was "The General," Brian Deegan, who appeared to have been shot from a cannon as he leapt into the lead in his #38 Rockstar/Metal Mulisha Ford. Sisler and Beat ran second and third, with Rodrigo Ampudia fourth in the #36 Papas & Beer/Lucas Oil Ford, and Matt Loiodice fifth in the #20 Impact!/Maxxis Ford. Ampudia and Beat swapped spots on lap two, with Chris Brandt moving up to fifth in his #82 National Concrete Cutting/Simpson Toyota. Brandt then made his way past Beat to take over fourth place, while up front, Deegan was steadily pulling away from the rest of the pack. Ampudia managed to close right down on Sisler and muscle his way by out of turn three, picking up second spot in the process. Brandt then also got around Sisler, and at the competition yellow, it was still Deegan out front, followed by Ampudia, Brandt, Sisler, and Beat. Beat slowed with motor troubles after the restart, which allowed Jimmy Stephensen to take over fifth in the #33 Discount Tire/Ironclad Nissan. Ampudia then spun in turn two, and combined with Sisler's pulling off the track and out of the race, it was now Brandt, Stephensen, Jacob Person in the #92 San Tan Ford/VP Racing Fuels Ford, and Currie in the #2 Monster Energy/General Tire Nissan running second through fifth, with Deegan still in the lead. Ampudia moved into the top five again on the next lap, but big contact between himself, Currie, Loiodice, and others on the lap after that helped re-shuffle the order. Person briefly ran in third, but soon dropped back with crash damage, and the running order was now Deegan, Brandt, Stephensen, Kyle LeDuc in the #99 Rockstar/Makita Ford, and Ampudia. From there on in, the top five drivers held their positions, with Deegan taking a dominant win. Second went to Brandt, third to Stephensen, fourth to LeDuc, and fifth to Ampudia.-

Lucas Oil Off Road Racing Series
Here's a few shots of Jimmy during the race.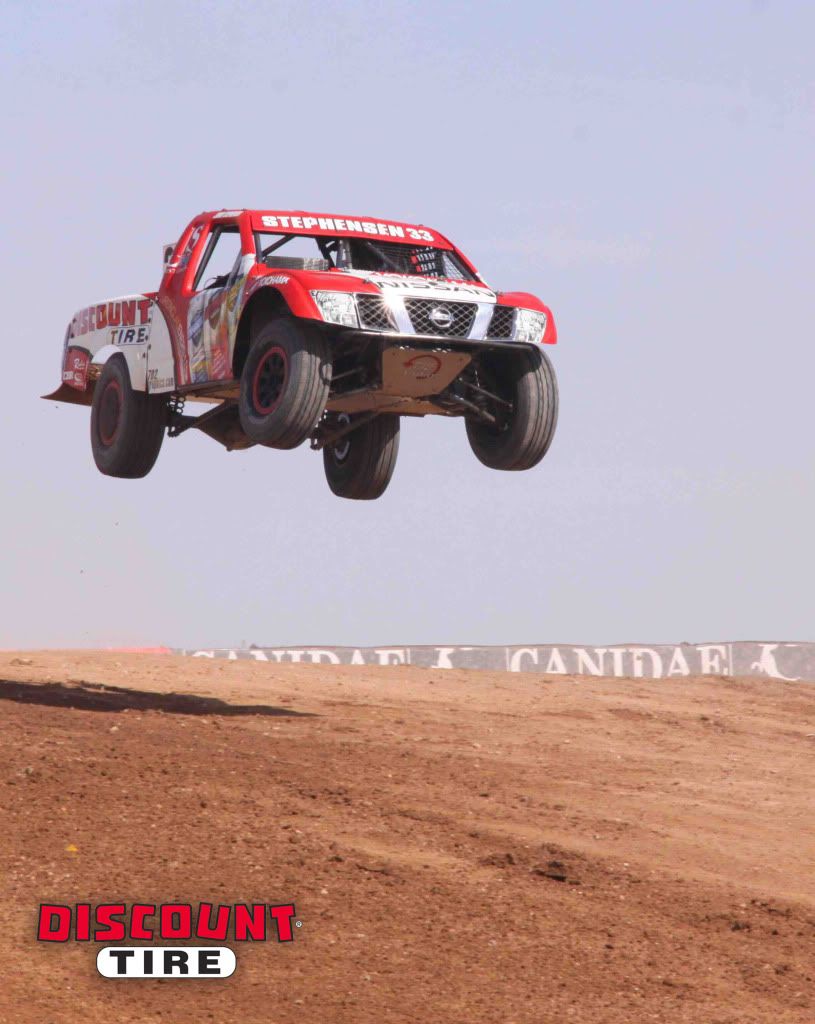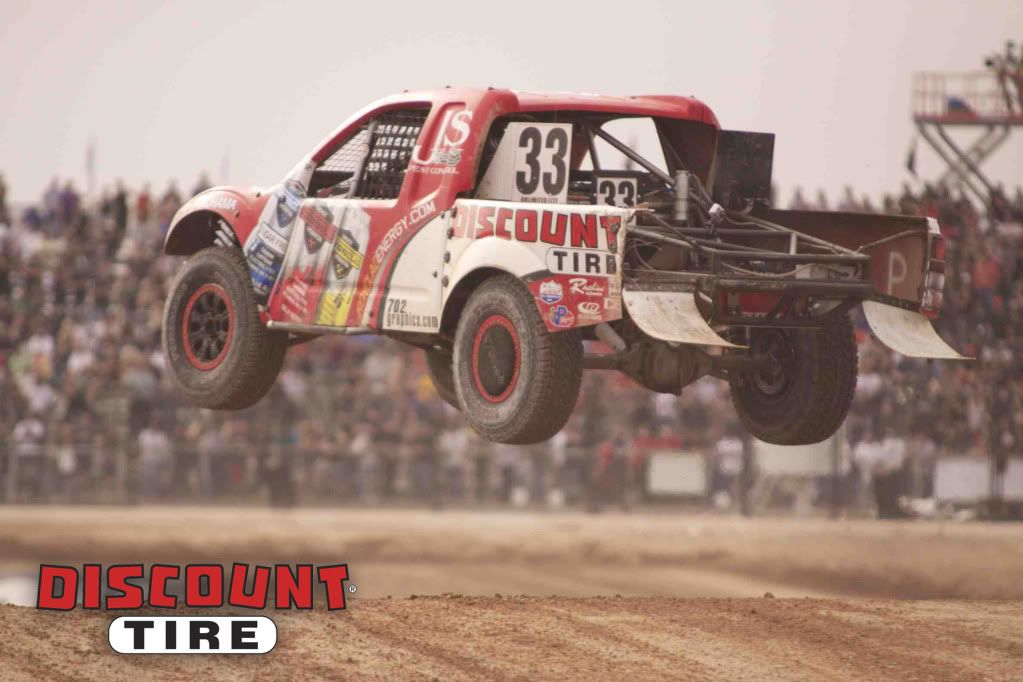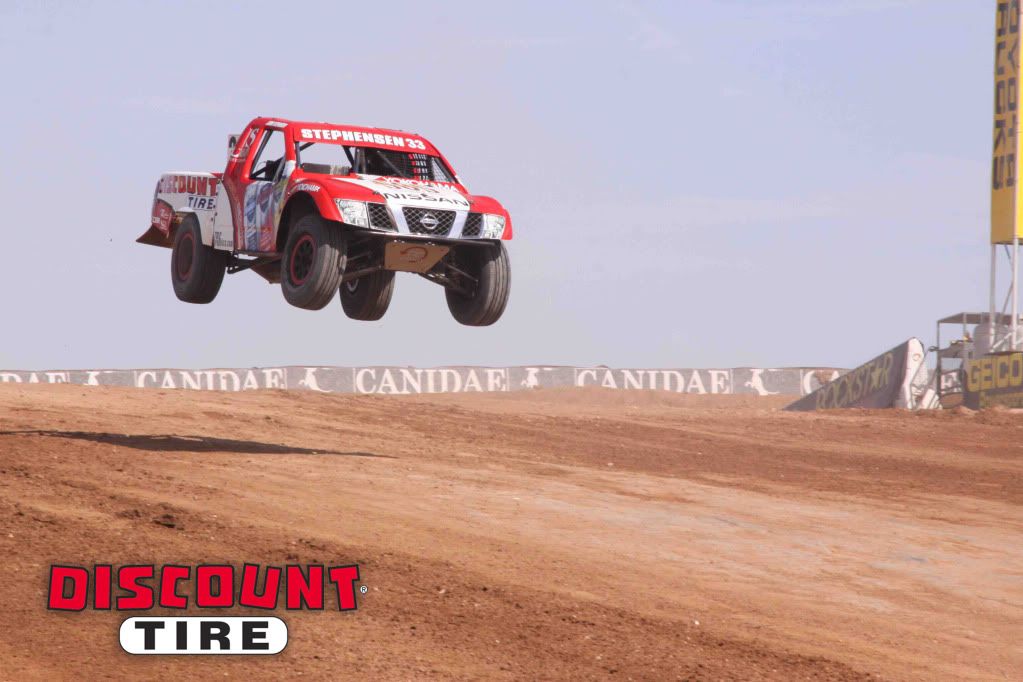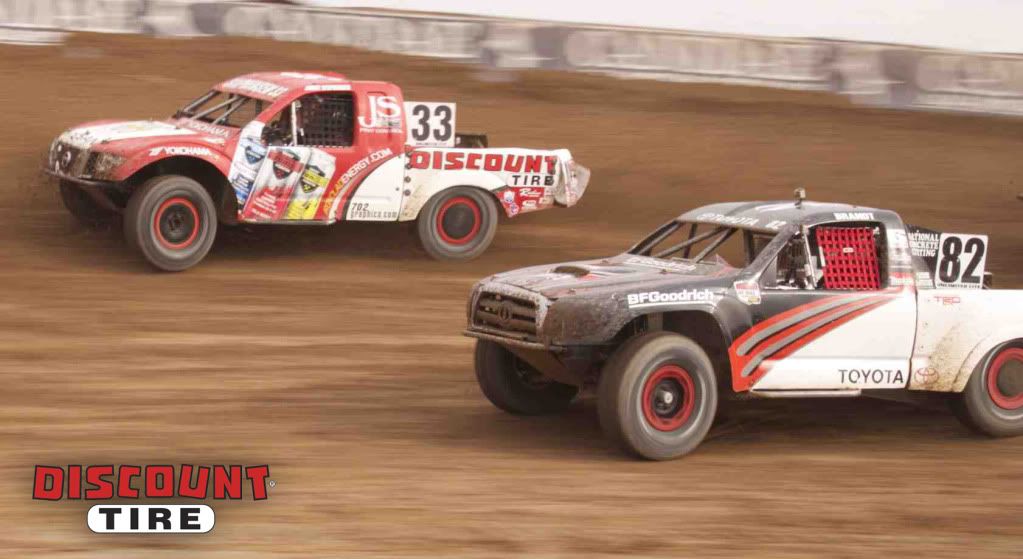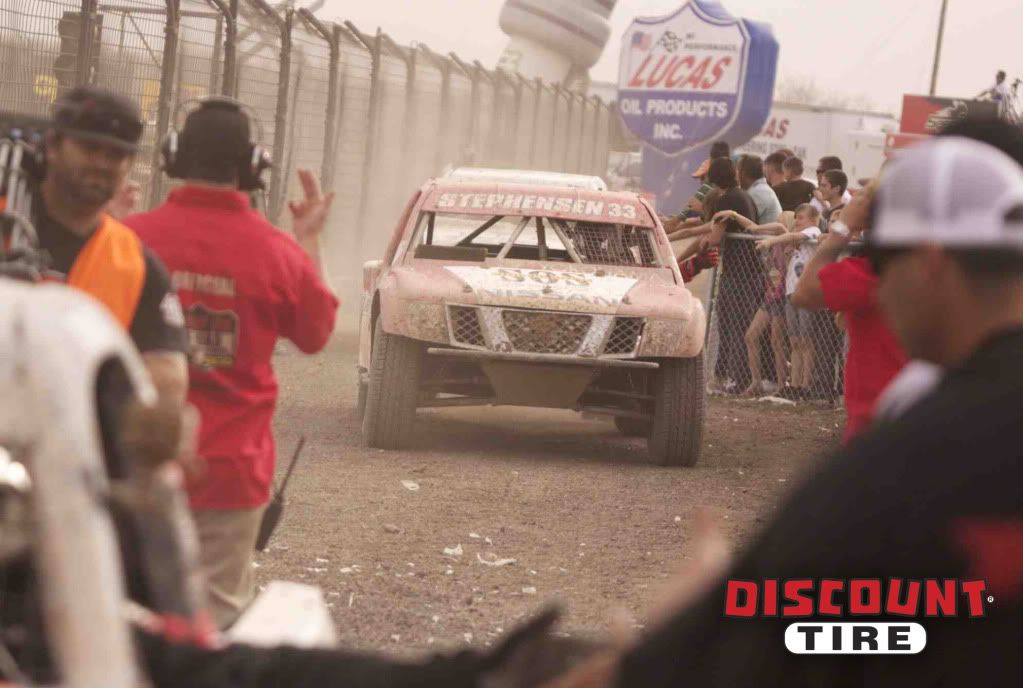 For the most up to date information about Discount Tire Motorsports "Like" us at:
Discount Tire Motorsports | Facebook