Discussion Starter
·
#1
·
Hello all. Long story short, my buddies and myself replaced the wheel bearings on the back of my 99 F250 the other day. We used a couple of different write ups that we found as a guide. All three of us know how to turn a wrench. When taking spindle off and removing the seal and bearings, we found a shim that was between the inner bearing and the seal. We had no idea what it's purpose was as the write ups didn't mention anything about a shim.
So we put them aside and went to work on the hubs with intentions on figuring out the shims later. Well guess what, after it was all done and we were cleaning up, we found the shims on the workbench. Crap.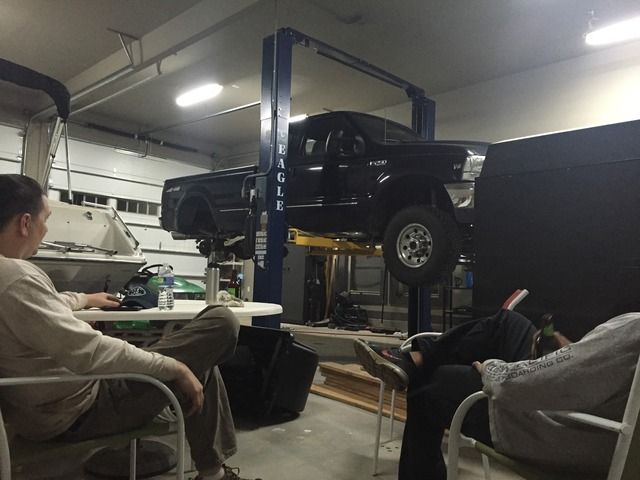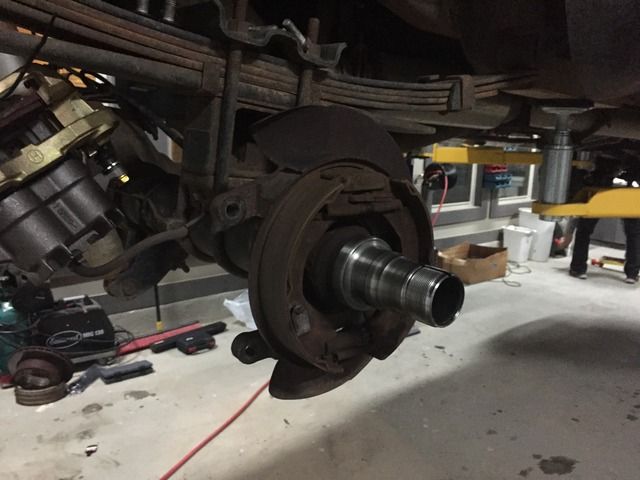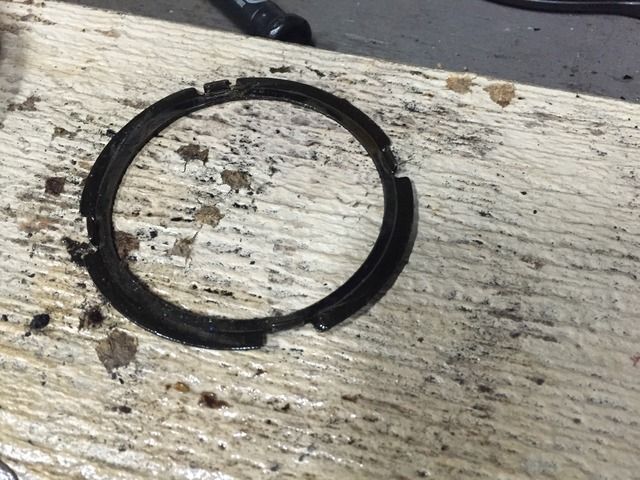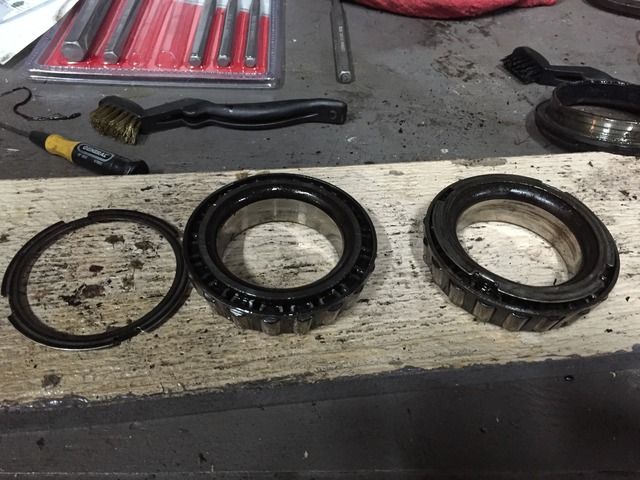 In that last pic you can see the old bearings, one with the shim placed on it as it was installed, the other with it laying next to it.
Our best guess is that shim is there to keep the bearing from possibly chewing up the seal. I really thought the new bearings would come with a new shim, but they didn't. Is it possible that the new bearings already have this incorporated? I didn't take any pics of the new bearings.
So what do you guys think? So we have to pull everything apart, which will damage the new seals requiring replacement, and install those shims? Or will it be fine how it is?
One more question. I thought the bearings were bad because when I push on the side of the truck and put my hand on top of the rear tires, I feel some slight movement. With the old bearings the movement was enough to cause a clunk. With new bearings there no clunk, but I can still feel a very small amount of movement.
I'm thinking it has to be normal since I'm positive the bearings were installed and torqued correctly (sans shims).
Thanks guys.