I imagine that you guys down here in the basement are having troubles with fuel leaks like the superduty crowd is. I just posted some photos that may help out with this.
Here's some pix of a 94-97 van filter drain valve.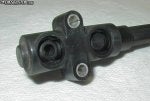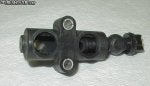 Or you can go to my album that has more pix (hit the max of 5 inserted in a post) and some notes about disassembling the valve.
94-97 Fuel Drain Valve - TheDieselStop.Com Photo Hosting