Discussion Starter
•
#1
•
General Grabber A/TX | The next-generation, aggressive all-terrain tire that provides exceptional off-road capability and durability, balanced with impressive on-road performance.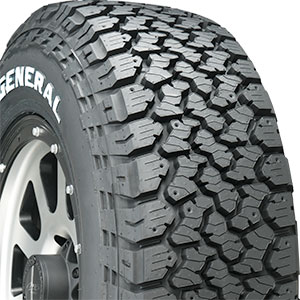 General Grabber A/TX
UTQG: 640 A, B
Mileage Warranty:
60,000 Miles (Standard Load)
50,000 Miles (Light Truck and High Flotation)
Click here for
General Grabber A/TX Availability & Pricing
online though Discount Tire Direct.
Also available in store by special order
HERE
The General Grabber A/TX provides confident all-terrain traction and a comfortable on-road feel. Its features an aggressive tread pattern and alternating shoulder scoops for strong all-terrain grip. It provides all-season traction using its full-depth sipes and is certified for severe winter conditions, as shown by the three-peak mountain snowflake symbol. The General Grabber A/TX features a rugged tread compound and stone bumpers for cut, chipping, and puncture resistance. This off-road tire features Comfort Balance technology for comfortable on-road manners.
-KEY FEATURES-
Comfort Balance Technology - An absorption layer under the tread isolates the vehicle from road disturbances for a more comfortabe, pleasant ride.
Stabilitread Technology - Provides well balanced performance with excellent tread life and cut and chip performance on gravel surfaces.
Off-Road Features - Traction Notices for additional grip in dirt, snow and all lookse surfaces. Five Row Tread Pattern for high density multi-angle traction edges provide off-road grip in every direction.
Off-Shoulder Technical Features - Alternating Should Scoopers Allowing for Open & large gripping area for additional grip on rocks. Sidewall Protection Lugs Large are pads that alternate in and out to provide additional side grip for extreme off-roading.

Content provided by:
generaltire.com