4

Do you think your new Ford Super Duty still doesn't look as good and as modern as it could be? Maybe the reason is unimpressive factory headlights that cannot compete with ultra-fresh high-tech modern projector analogs from aftermarket leaders. Morimoto is one of the leaders in this area and offers a new product: the XB LED projector headlights.
You won't regret upgrading your 2020+ Ford SuperDuty truck with a set of new XB LED projector headlights by Morimoto. They become game-changers in lighting performance, functionality, and appearance when compared with OEM equipment installed at the factory. In short, these headlights offer everything a car or truck owner can wish for. They look ultra-modern and have a high-tech feel without appearing ridiculous. The designers were aiming at a futuristic, ultra-modern look that could pass for the OEM LED headlights on the 2030 model year Super Duty.
The headlights feature daytime running lights that share the same overall shape as the OEM LED headlights, but they are much brighter and have amber color. The Y-shaped optics in the middle also function as the turn signals. They can work in full sequential mode or blink instantly on and off if you prefer a more traditional setup. When the vehicle is started, the DRLs and projectors illuminate in a two-stage sequence before turning back off. A new generation of advanced Bi-LED projectors is used in the construction allowing for unmatched lighting performance.
Click the link below to read more:
Upgrade Your Ford Super Duty Truck with New Morimoto XB Projector LED Headlights
Morimoto just introduced the new XB projector LED headlights for Ford Super Duty trucks that you can use to give your vehicle a fresh, modern look and improve lighting performance.

www.carid.com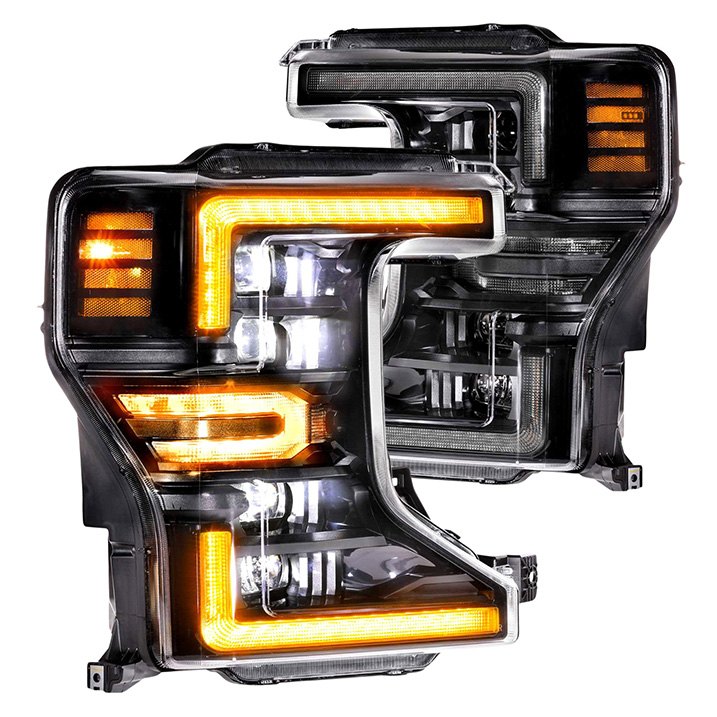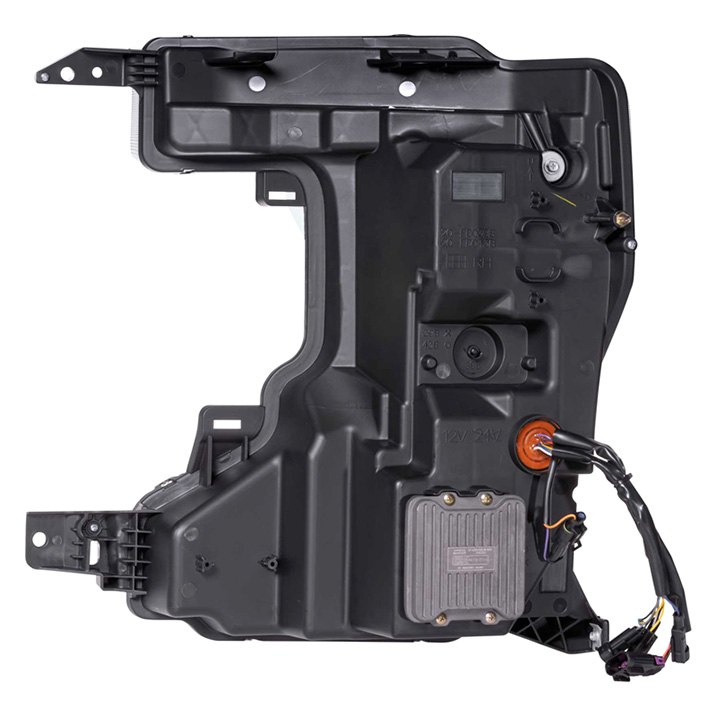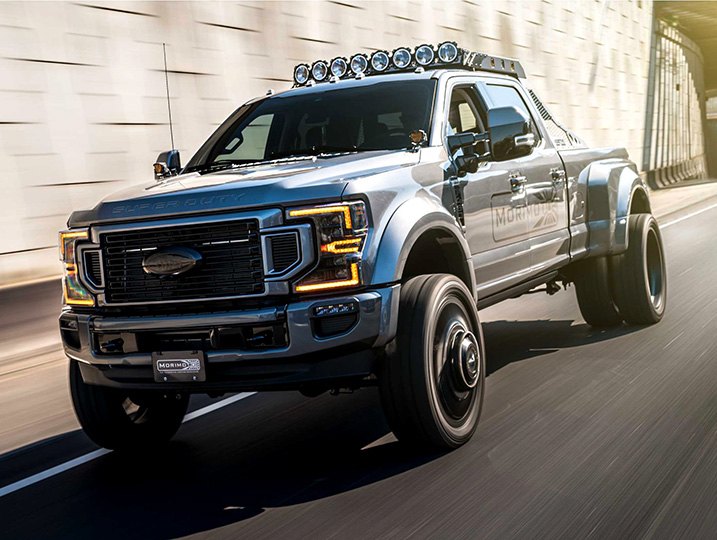 To browse the full catalog of Morimoto lighting products, use the link below:
If you're looking for performance, quality, and reliability, you can't beat Morimoto. Shop our large selection for products that will more than meet your needs.

www.carid.com
Give our sales team a call at 800.505.3274 (Toll-Free) or 1.609.642.4700 (International) and we'll answer all your questions.