Now available exclusively from Bullet Proof Diesel:

E-track and A-track fitting solutions!
Over the last couple of years of running support in Baja for a variety of races/events and chasing a variety of vehicles, it has required us to invent a system with the flexibility to reconfigure the payload while still being securely mounted to resist the vibration of the undulating terrain.
Now with a PATENT PENDING status, we can offer this innovative e-track and a-track fitting to the public. The potential for uses for this product are endless and the applications cover heavy duty trucking, government and military, farm and agricultural, moving and storage, automotive and recreational Vehicles.
The bolt-down fitting provides two 5/16" - 18 threaded bolt-down points that can be easily relocated across the various anchoring slots of the rails. This bolt-down fitting is compatible with brand name providers of the e-track and a-track rails including Ancra International®, Kinedyne® and US Cargo Control.
Bullet Proof Diesel will offer the bolt-down fittings in retail packages available in quantities of:
5 pieces for $24.95,
10 pieces for $49.50
22 pieces for $99.95.
Available for purchase online or purchases may be made by phone by calling 1-888-967-6653.
E-track fitting.
A-track fitting.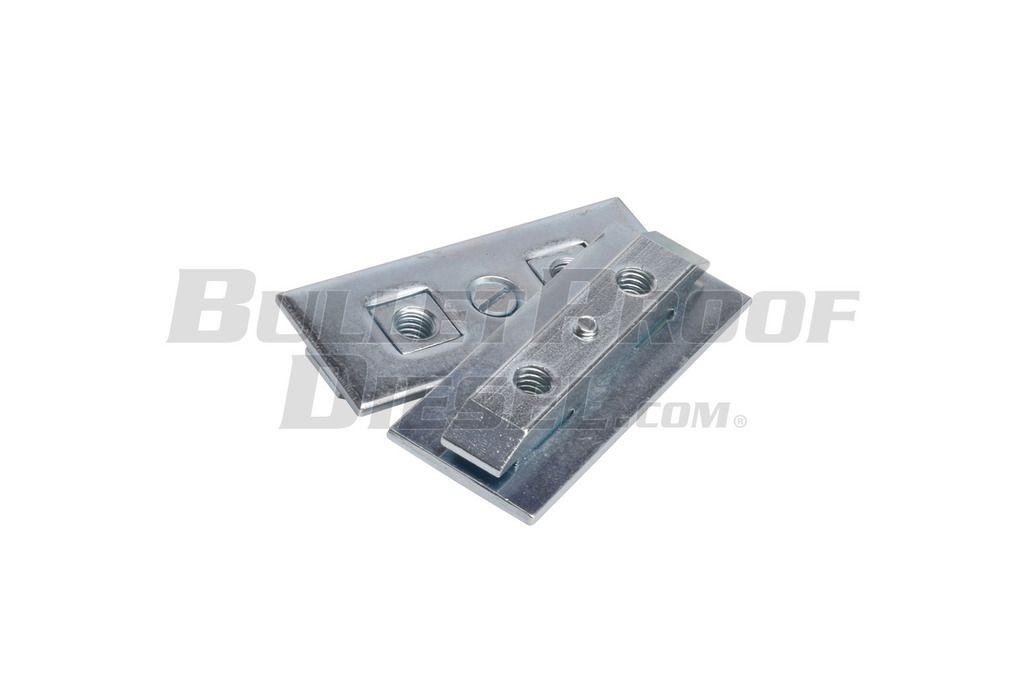 E and A-track fittings.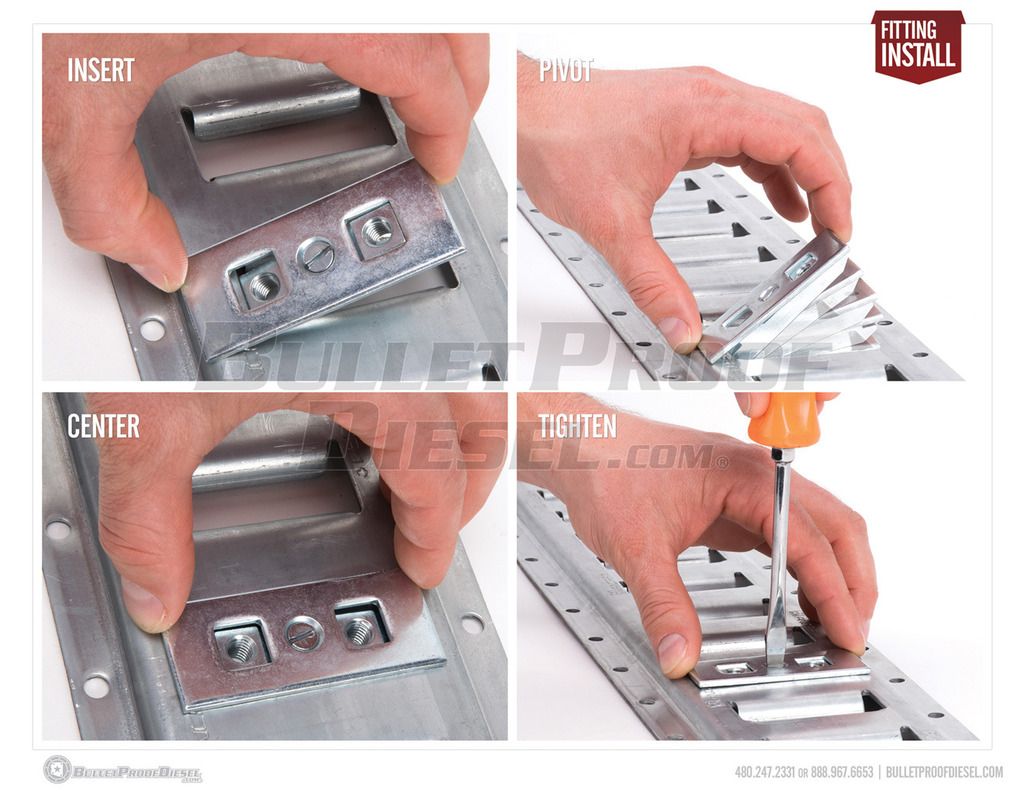 Easy installation.