Discussion Starter
·
#1
·
With growth in business, the addition of employees, changes in what I needed to do every day...and sadly with the prevalence of FB and IG...I've mostly been away from the forums for a while. Now that I've gone back to my roots in this industry with a 2000 7.3L project, it seemed fitting to come back to the forums that got me hooked on this stuff to begin with. Kind of a "full circle" thing I guess. Personally, I hate Facebook for truck stuff, the forums will always be more functional and useful, even if they are not the way of the future.
The Readers Digest version, getting hassled by the EPA when we had stayed as far away from all the "d*l*t*" stuff as possible pissed me off...enough to sell my 2017 F450 and go "old school". Losing the NHRDA and selling my 7.3L race truck certainly left me with the itch to work on something, and it wasn't going to have a bunch of emissions BS. I knew I wanted to do a lowered street build, and managed to find a pretty clean 175k mile 2000 F250 CC 2WD out of TX (maybe someone here will recognize it). With that, project
WUT DPF
was born.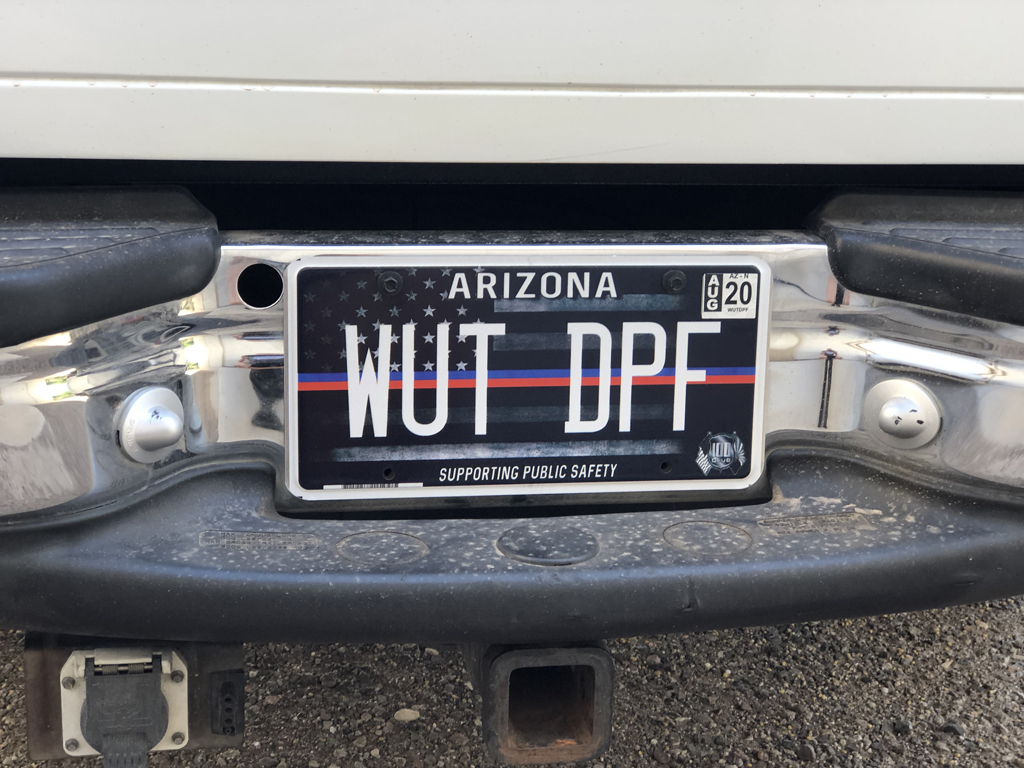 The truck came to me with:
"USA" Turbocharger (horribly laggy)
Unknown Fuel System (DI maybe?, old for sure)
Very Old FASS HD pump
Sniper Chip
AFE Stage II Intake Kit
Banks Power Elbow and 4" Exhaust
ISSPRO Gauges
Bunch of Modified Wiring (engine, headlights, etc)
Stock Lariat Wheels with BFG ATs
Welded in Gooseneck and Receiver Hitches (grrrr!)
2005+ Nose Conversion and Reflexxion Cowl Hood
Backflip Tonneau Cover
Here are some "as received" pictures: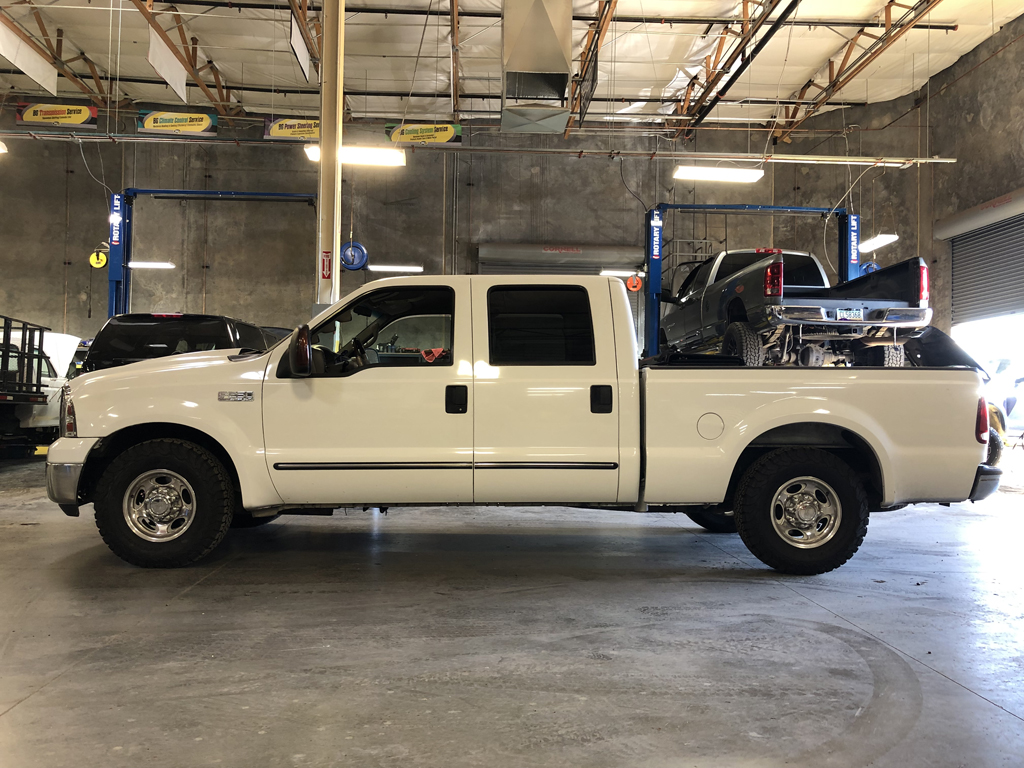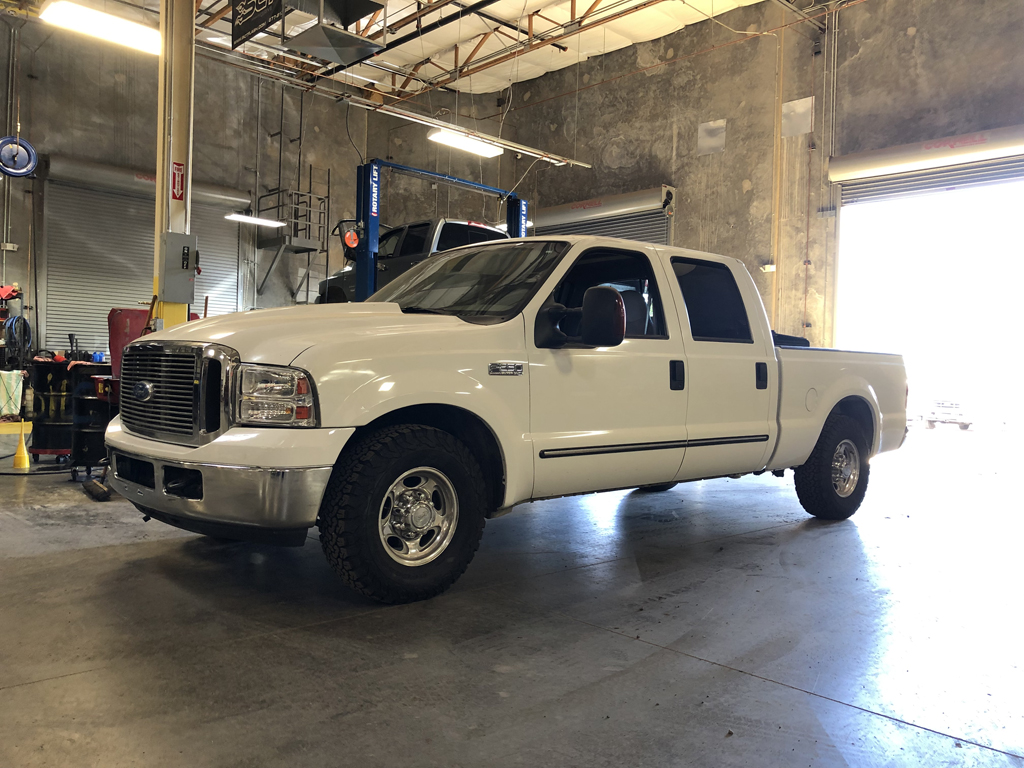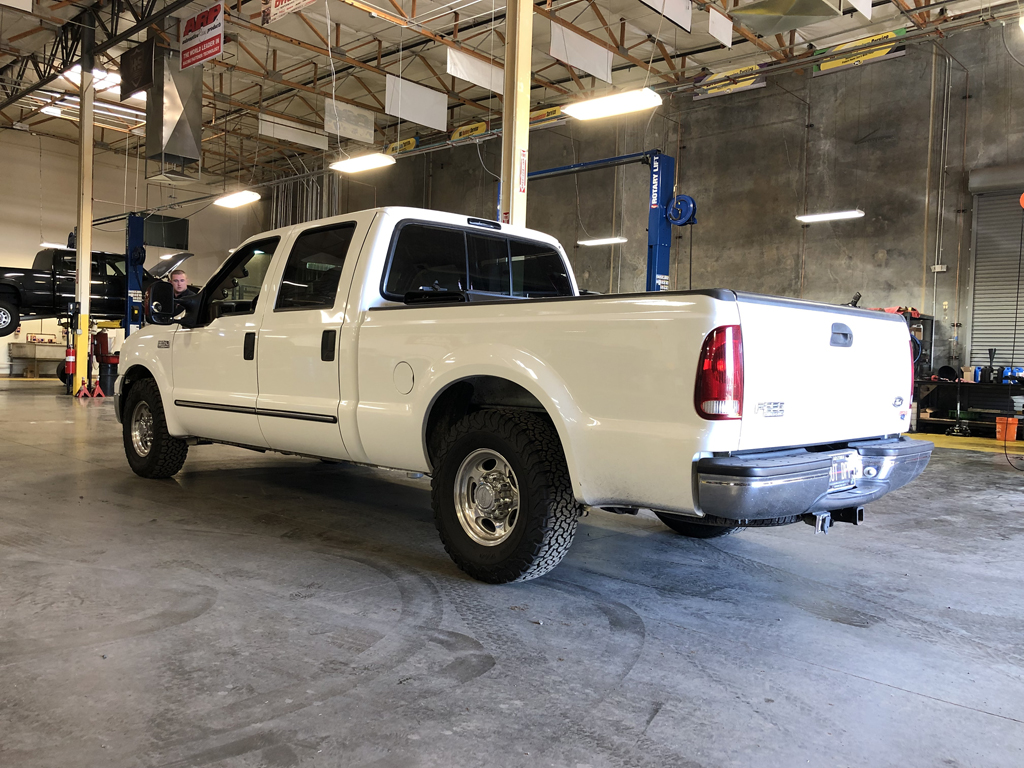 The outside of the truck shows 20 years and 176k miles of driving. It is dirty underneath, there are small dents in the sheet metal, the paint is not great...pretty much what you would expect. I bought the truck because the interior was really clean for its age (from what I could tell in the pictures), and so far I haven't been too disappointed. The engine did have a noticeable miss when cold, which was significantly improved with a BG oil treatment and bottle of HSS Stiction Eliminator (enough of a bandaid to tolerate driving it for a while). The trans shifts extremely hard, and I'm not 100% certain why, but we did find 2 broken springs in the valve body that have been fixed (but it hasn't driven yet). Overall, it will be a solid base for a "restoration/modification" project.
I will do follow-up posts by category of work (to get caught up) and then try to be better about making update posts more often. Going to try to spend more time here too...