Discussion Starter
•
#1
•
Hey guys, my other ride is a Jeep Cherokee and this is a fairly common mod for them. I was so fed up with the crap headlight output from my e-350 from the sealed beams. Even with the high's on I could barely see. This is was the best thing I did for driving at night in my Cherokee, It stands the same for the Van. All in all its a 30 min, completely reversible install. Nothing permanent. You wont want to go back though...
2 things you need to do, Install a Putco H4 Harness, this runs a direct, relayed wire to the headlight from the batt. Super easy to install. Took all of about 30 min, and lets you run a higher wattage bulb
Link here...
Amazon.com: Putco 230004HW Premium Automotive Lighting H4 100W Heavy Duty Wiring Harness and Relay: Automotive
Then, Install some hella E code housings for H4 lights. They have fantastic cut off. Ive been running 80/100W Hella Bulbs & E code housings in my Cherokee for over a year now with no issues, no one flashing their highs at me.
Link here...
H6054 Hella 200mm Rectangular E-code Hi-Lo Conversion Headlamp Kit. | Rally Lights
(you can choose your bulbs at the bottom, again I highly recommend the 80/100w with these housings and wire harness)
It may be a bit spendy just for a light set up, but I would do it again in a heart beat. Makes driving at night so much easier.
Results!!
Lows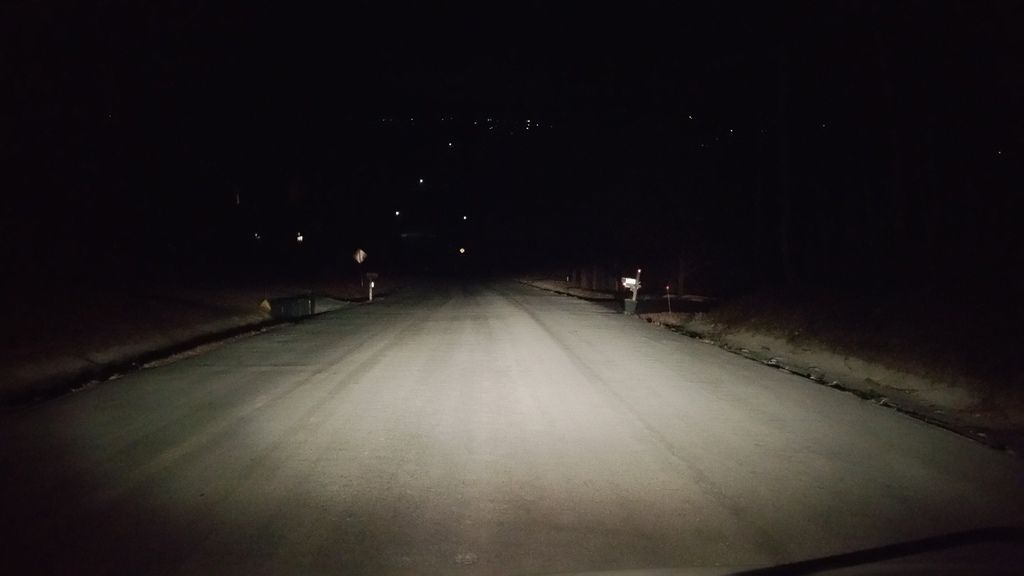 Highs